Erica Kouzmanoff-Vymyslicky
D/HH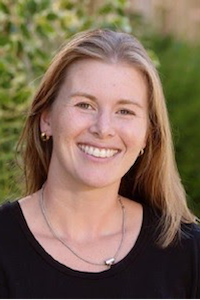 Email:
Erica_Kouzmanoff-Vymyslicky@dpsk12.net
Phone:
x49142
Department(s):
D/HH
I have been a teacher of the Deaf/Hard of Hearing here at Carson since 2014 and a Senior Team Lead since 2016.  Through my career experiences as a teacher leader, MTSS coordinator, special education generalist, and teacher of the Deaf, I've had the pleasure of supporting students with a diverse range of skills and needs at the K-5 and 6-8 levels, from students receiving consultative services to those in a center-based placement.
I value creative problem solving and a strengths-based approach to designing engaging and individualized instruction for every student and apply this thinking to support the general education setting as an inclusive space by default. I love to take my lifelong interests of experiential and authentic learning, the scientific approach, and taking a risk to cultivate a community of learners who are curiously courageous and empowered through their learning.
Outside of school, you can find me busy making, breaking, and fixing things — fiber arts, assorted crafts, cooking, home improvement, gardening, furniture restoration…nothing is off limits. And also (of course!) being outdoorsy.