Character Traits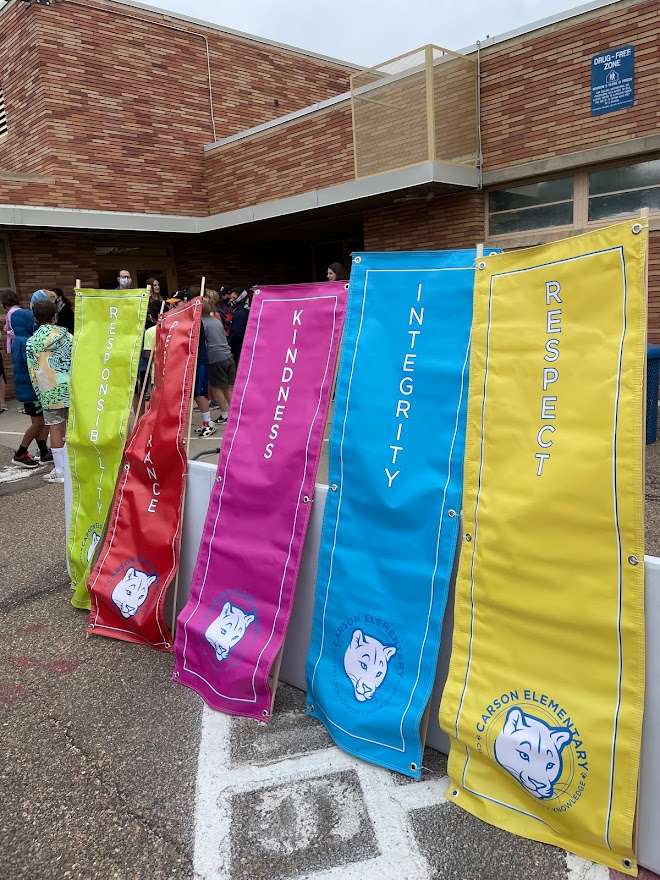 Carson Traits
Created by students and for students
RESPECT
We respect ourselves and others.
We treat others the way we want to be treated.
We value our property and the property of others.
We support the right of everyone to have their opinion.
RESPONSIBILITY
We take responsibility for ourselves and our actions.
We come to school prepared and ready to learn.
We choose to do the right thing all the time.
We consider the safety of others and ourselves.
KINDNESS
We are kind to each other and ourselves.
We choose to do good deeds and bring happiness to others.
We are considerate, thoughtful and friendly.
ACCEPTANCE
We are open and understanding of each other's differences.
We accept people as they are without conditions.
We accept ourselves for who we are and don't try to be someone else.
PERSEVERANCE
We persevere by not giving up.
We have the courage to keep trying.
We practice and practice to overcome difficulties.
Together, through our perseverance, we are always winners.
INTEGRITY
We show integrity by having the courage to do the right thing.
We are honest and truthful.
We keep our word and our promises.
Through our integrity, we build a trusting community.
COURAGE
We show courage when we face our fears.
We are brave enough to tell the truth and admit when we are wrong.
We are courageous when we stand up for what is right.
Courage is believing in yourself and being yourself.