Claudia Largo
Paraeducator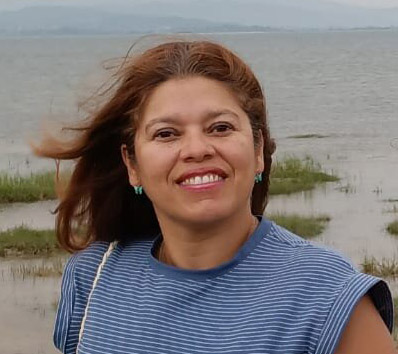 Department(s):
Paraeducator , Kindergarten
I am Claudia Largo, I was born in Colombia and lived in Madrid, Spain, during 16
years. I moved to the USA six years ago. I also lived two years in Tampa, FL and I am
currently living in Denver for four years.
I am studying Early Childhood Education at the Community College of Denver, this is
my sophomore year.
I received an Accounting Degree in Colombia and worked as a Management Assistant
for a Colombian Betting company.
When I moved to Madrid, Spain, worked as a Customer Service Team Leader position
monitoring, training, and evaluating the quality of telephone service, providing
guidelines to clear and effective Spanish communication.
I also worked as a full-time caregiver for several very well-known families in Madrid. I
cared for children with a range of ages from 3 to 14 years old, creating daily schedules,
and engaging in activities to ensure their healthy mental, physical, and emotional
growth.
This is my second year as a paraprofessional at Stephen Knight Center for Early
Childhood Education in DPS, assisting the classroom teacher with 4 and 5-year-old
students.
In addition, I like to organize children's activities, and educate the youngest in learning
of Spanish language at their basic levels, developing a casual learning environment.
I am a mom of 8 years old daughter who is studying at Carson Elementary School (third
grade).
I love to cook Colombian dishes, Mediterranean food, and sushi. In my spare time I also
enjoy traveling, biking, swimming, and hiking.